Blackberry Z30 Review. The best phone I ever owned
Choice...it's what makes life exciting! Everyday we have to take decisions in our life. Sometimes we make good choices and other times we get it wrong. And as human beings, we often make 2, 3, 4 or more wrong choices before we realise that what we had before was great and we didn't have to choose after all.
Over the last few days I've realised that after the Note 3, the Nexus 5, the Nokia 925, The Sony Xperia Z2 and the iPhone 5, the Blackberry Z30 was by far the best phone I ever owned.
A little bit of history:
I have always loved Blackberry. My first "smart-email phone" was the Blackberry Pearl! One word: AMAZING. Like millions of us I became addicted to the "red" light. Suddenly checking and answering emails became an easy process. I could feel the adrenaline each time my Pearl was flashing the notification light. Then I moved on and started to investigate other phones. When the "real" smartphone revolution started, I chose the HTC Desire as millions of others. Android was something so refreshing, but battery life was poor, and with lags after lags it all became quickly unbearable. I tried and actually enjoyed the Windows Phone 7.5 platform, and WebOS with the HP Pre3. Eventually I came back to Blackberry with the Curve 9320 and the Bold 9900.
I've had "lots" of phones… but I always feel great with a Blackberry in my hand. When they launched the BB 10 OS I immediately wanted the Z10 but I was a bit disappointed and honestly thought that was too much money!
My first Blackberry with the 10 OS was the Q5. I loved it. Suddenly, using a physical keyboard was some how refreshing. I wrote a review about the Q5 and I thought (and still do by the way!) that's one of the best phones you can buy for £150. Then I purchased the Blackberry Z30…..
Love at first sight:
When I received my brand new Z30 I was really excited. I had the chance to use a Z30 for a few days before the Q5 and I was already impressed. But this Z30 was mine...a brand new and shiny Z30. I am going to be honest with you, I have purchased a lot of phones since 2011, and the amount of mediocre phones I've had is endless.., but the Z30 is not one of them.
This phone is a beast in performance and for your eyes. The Blackberry Z30 is a gorgeous phone. The carbon fibre back cover is great and gives a stylish touch to the phone and on the side you have a contrast metal trim with volume rocker, ports etc….
The Z30 feels sturdy in your hand, and in a way there is something very masculine about it.
When I powered the phone I was greeted by a beautiful amoled display: deep blacks, bold colours. Even if this is only a 720p HD display, you won't be disappointed or see any pixels. Watching Netflix is a joy! As Motorola did with the Moto G (first generation), Blackberry is showing the world that a 720p display can be great.
Battery and Speakers….Yes and Yes!
Currently I own an iPhone 5, and let me be very clear - Apple you should be ashamed! The battery is the worst (even my previous phone Nexus 5 was better). What were you thinking? Ok..the iPhone 5 is very fast to charge I will give you that, but you need to take the charger with you. Just for that point, the iPhone 5 shoudn't get a higher score than 6 out of 10 on reviews). Well, that's it, I said it and I feel much better!
So, let's go back to the Blackberry Z30. This phone is a monster...and it will never stop! The 2880mAh battery is amazing. Blackberry claim you can get up to 25 hours of mixed use. I don't know if this is 100% accurate but from 7am until midnight I have never had the need to charge the phone...and I use it a lot!
If battery is important (and it should be), forget about iPhones, Nexus, Motorolas etc...the Blackberry Z30 is what you need!
There is another aspect that I value a lot and this is the speaker quality. A smartphone is a powerful multimedia tool and it requires good speakers. I remember how disappointed I was with the Sony Xperia Z and its tiny speaker. So what about the Z30?
In my honest opinion, the best speakers available on a smartphone. It features 2 powerful speakers, 4 microphones and the Blackberry Natural Sound Technology makes a real difference. This phone is loud and listening to some great tunes is an amazing experience. But there is something else. Plug in some great headphones and you will be surprised by the amazing sound quality. Honestly, the Blackberry Z30 is a great multimedia smartphone.
Communication tool: Great...it's a Blackberry at the end of the day.
Before the iPhone we all loved Blackberry. Having a Blackberry was the best way to keep in contact in an efficient manner: emails and BBM.
With the new BB10 OS, I think Blackberry is even better than before. With the Blackberry Hub you get access to all your emails and social media accounts. You don't have the need to open an app to read or reply to a message. The Blackberry Hub is fantastic. And there is something extra: security. If you value your privacy and if security in your communication is extremely important, Blackberry is your only choice. I've tried and used a lot of Android, Windows Phones and recently and iPhone 5. They are good for emails and social media, but Blackberry with the Hub is a thousand times better.
Thanks to its big 5" display, the Z30 is really shining on that aspect and it makes it one of the best communication tools your money can buy right now.
Keyboard: Touchscreen keyboard at its finest.
I love the Windows Phone keyboard. I think this is a joy to type on it. The iPhone keyboard is by far the worst I have ever used and the auto correct is just the most frustrating experience. I also enjoyed the Nexus 5 keyboard. But I have to say that the Blackberry keyboard on the Z30 is just fantastic. The word prediction is so accurate that it's almost like the phone is reading your mind...freaky! The ability to flick words to your message is one of the features I miss the most. I always prefered a physical keyboard (the bold 9900 was excellent), because I thought it was impossible to get the same experience on a touch screen. Not anymore! The Z30 has the best touchscreen keyboard you can get. Absolutely no doubt about it.
Camera: That's actually OK.
I have to give credit to Apple here. The iPhone camera is just great. Android has improved but the experience is still not there. Nokia has produced some great devices with amazing cameras but it is still behind the Apple experience. So what about the Z30? The Blackberry Bold 9900 had without a doubt the worst camera on a phone. Honestly, really bad. So I didn't expect much from the Z30. I am happy to say I was wrong. The Z30 camera is not a bad camera. In fact when there is good lightning conditions outside you can take some amazing photos with plenty of details. The 8MP is a great performer but it is a different matter with poor lighting conditions. The Z30 camera is not great for indoor or evening/night pictures. The result is grainy pictures with lack of details. I can't say I was disappointed because this is the same with most phones and at the end of the day this is not a DSLR camera. But I took really great pictures (here are a selection).
The camera app is easy and relatively fast. Videos are great and the Timeshift mode is very clever, especially with children.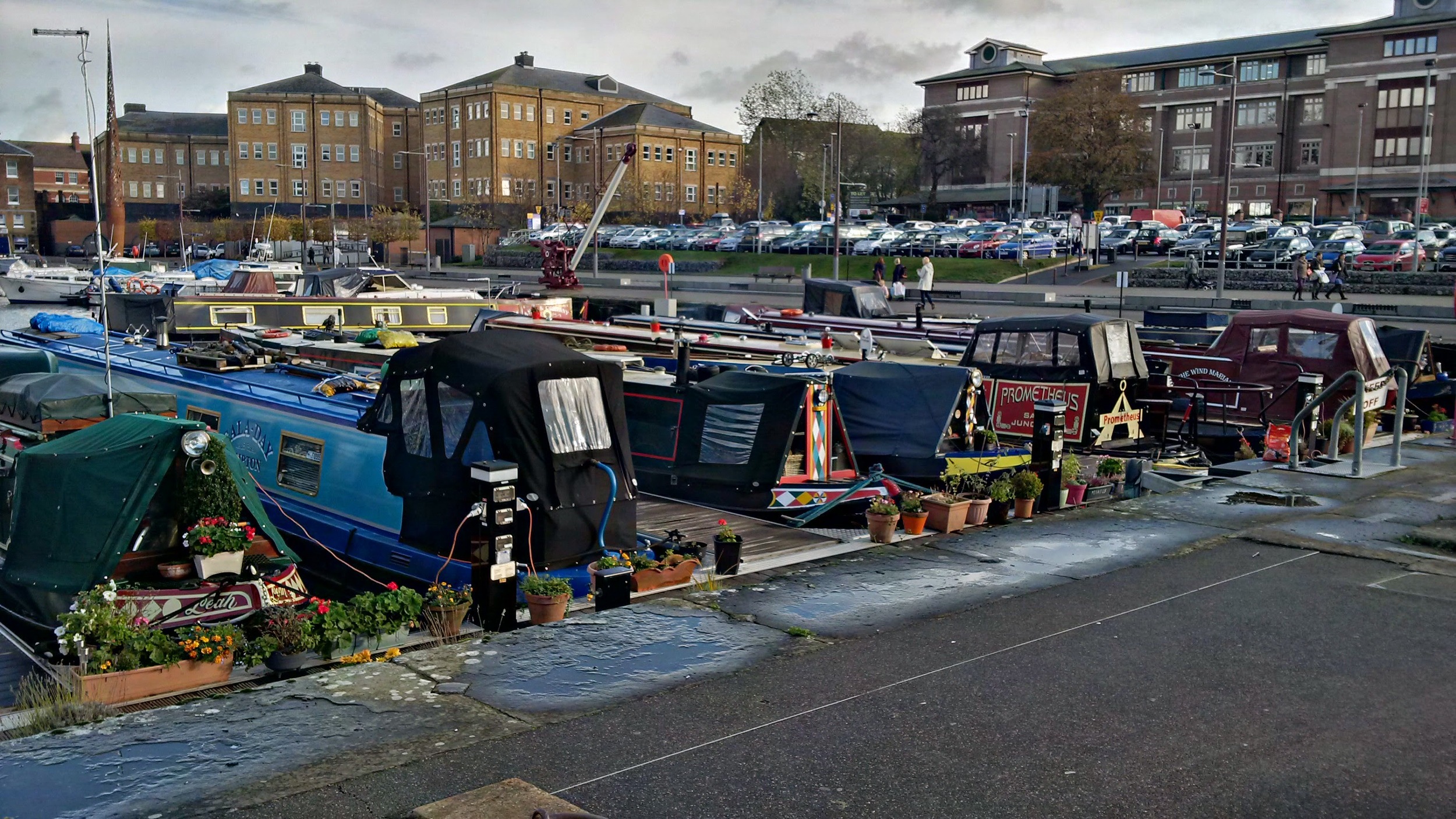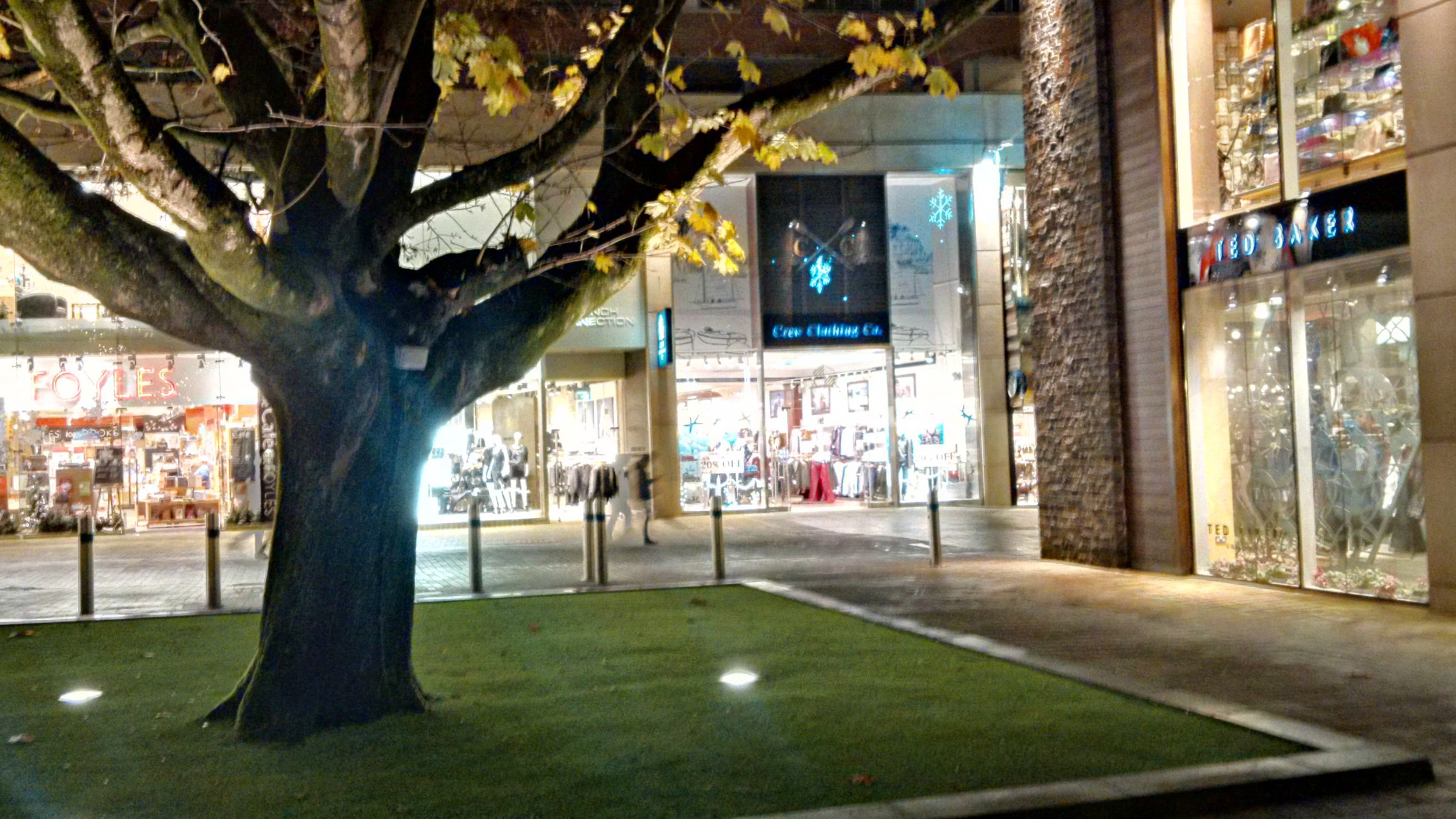 Apps: it's all about Apps.
We've heard the comments hundreds of times! There are no apps for Blackberry. Well this is not exactly true. The Z30 (update 10.3.1) has two app stores: Blackberry World and Amazon App Store. The Blackberry World is the place to find native Blackberry 10 apps. They are great, fast, and well done, but there are not a lot. Developers are focusing more on Android and iOS than Blackberry unfortunately. But you have the possibility to run Android apps. The most obvious way is through the Amazon app store. There is a great selection of games, apps for kids and you can find most of the biggest names (that are on iOS or Android). And it actually works very well. It is a bit slower to open an Android app than a BB10 app but it works.
Of course you can side load APK too. It is an easy process and I find that the Goodereader app store is a great place to find APK.
So, what about Google apps? That's a bit more difficult but not impossible (at least for some apps). There is a lot of information about how to install Google Apps on a Blackberry 10 phone. It will take a bit more time and effort (and sometimes disappointment) but it can be done.
I don't know what you do with your phone, but I have to say with Blackberry World-Amazon App Store and some APK from Goodereader I never thought I was limited. Of course I really wanted to have full access to Google apps because I use a lot of Google (I work with a Chromebook), but that's a price to pay to enjoy the other great features from the Blackberry 10 platform.

Final thoughts.
I always thought that webOS with Palm was (and probably still is) the most advanced mobile OS. But Blackberry 10 is an incredible fully gestured optimised mobile OS. It just works. Lags are almost non-existent, and it really is a pleasure to use. The latest OS from Blackberry is clever, secure, and perfect for work or leisure use.
Since I sold my Z30, I have enjoyed pure Android with the Nexus 5, Android a la Samsung with the Note 3, the minimalist Android skin of Sony and the iPhone 5. None of these phones are bad and they all have great qualities, but the overall experience (for me) is better on the Z30. I think this is a question of taste and what you do with a smartphone. If you are more into apps and games, you will be really pleased with an Android phone. If a great camera is important and if you have spent a lot of £££££ on iTunes, you probably don't need me to tell your iPhone is the best for you. But if you need a great communication tool with a monster battery, a great keyboard and an overall unique user experience, the Blackberry Z30 is the way to go.
So, why did I sell my Z30?
I ask myself the same question everyday! That was a question of trust. Do you remember when Blackberry promised that their Playbook tablet would be updated to BB10? I trusted them. But my Playbook never received an update. My Blackberry Z30 was on BB 10.2 for so long that I honestly thought Blackberry would never update to 10.3. I thought that that was the right time to sell it, but when they announced that the update started...I realised that the Blackberry Z30 was the best phone I ever owned.
Blackberry Z30 Sim Free Smartphone - Black
I have got an iPhone 5 for sale….if you are interested please let me know! ;)
As always I value your comments. Feel free to comment and share with your friends!
Blackberry Q5 Review: The Curve is back! read more
Blackberry is not dead: 10 reasons why it is still relevant: read more.