5 Best White T-Shirts for Men-2019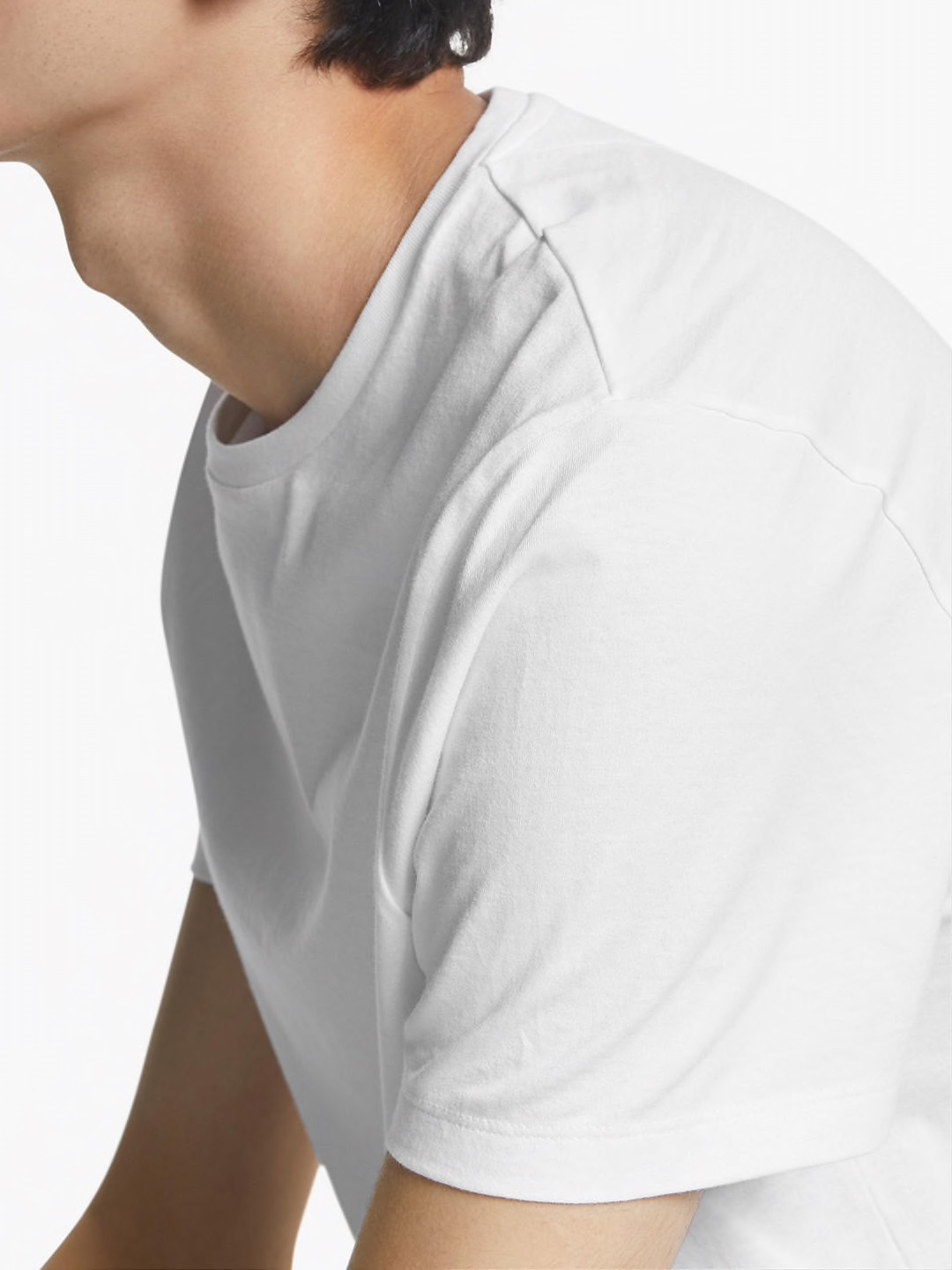 5 must have White T-Shirts
It's time to embrace the timeless minimalist look!
I am a big fan of timeless styles, and I think that more men should embrace it. It's a safe option, easy to follow and it always looks great. One of the most important parts of the "casual-timeless" look is a great white t-shirt. The plain white t-shirt is making a comeback because it' s incredibly versatile (it is the perfect complement to a pair of jeans or chinos), and it looks stylish and effortless. In Summer I love wearing my white tee with shorts or chinos (navy chinos for a more distinguished look). To achieve the perfect timeless style, I very often combine it with a pair of white trainers (my favourite are those ones from Puma). Guys it's time to upgrade your wardrobe with the perfect white t-shirt and here are my 5 favourites ones.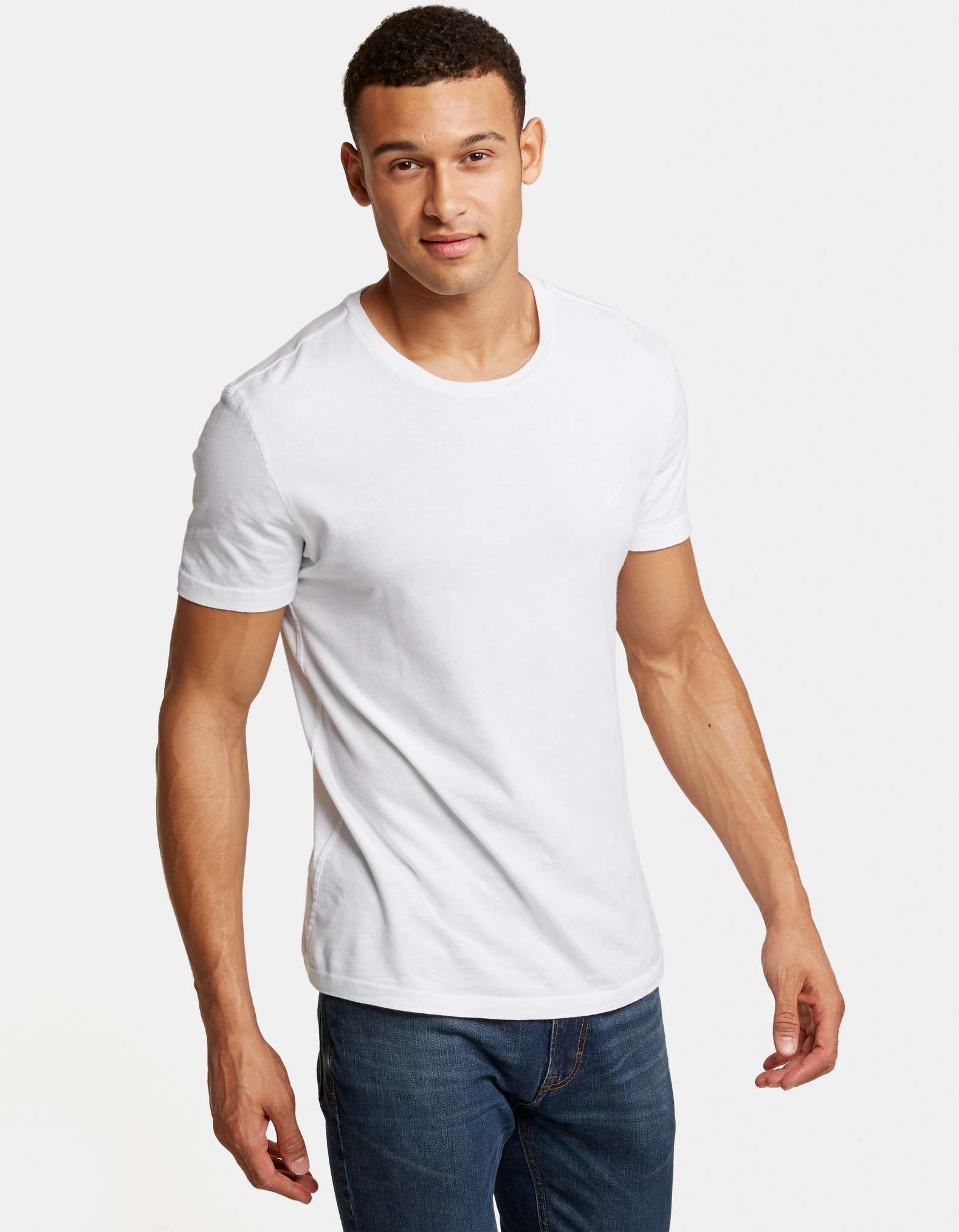 1- Fat Face Organic White T-Shirt £22.00
It's no secret that Fat Face is a safe bet for quality and an affordable T-Shirt. The Hawnby Organic White T-Shirt is a top quality garment made with a super soft cotton. Organic Cotton lasts longer and always looks good. The great thing with Fat Face is that the style is always perfect and not extremely fitted like some brands (which are not flattering on some men!).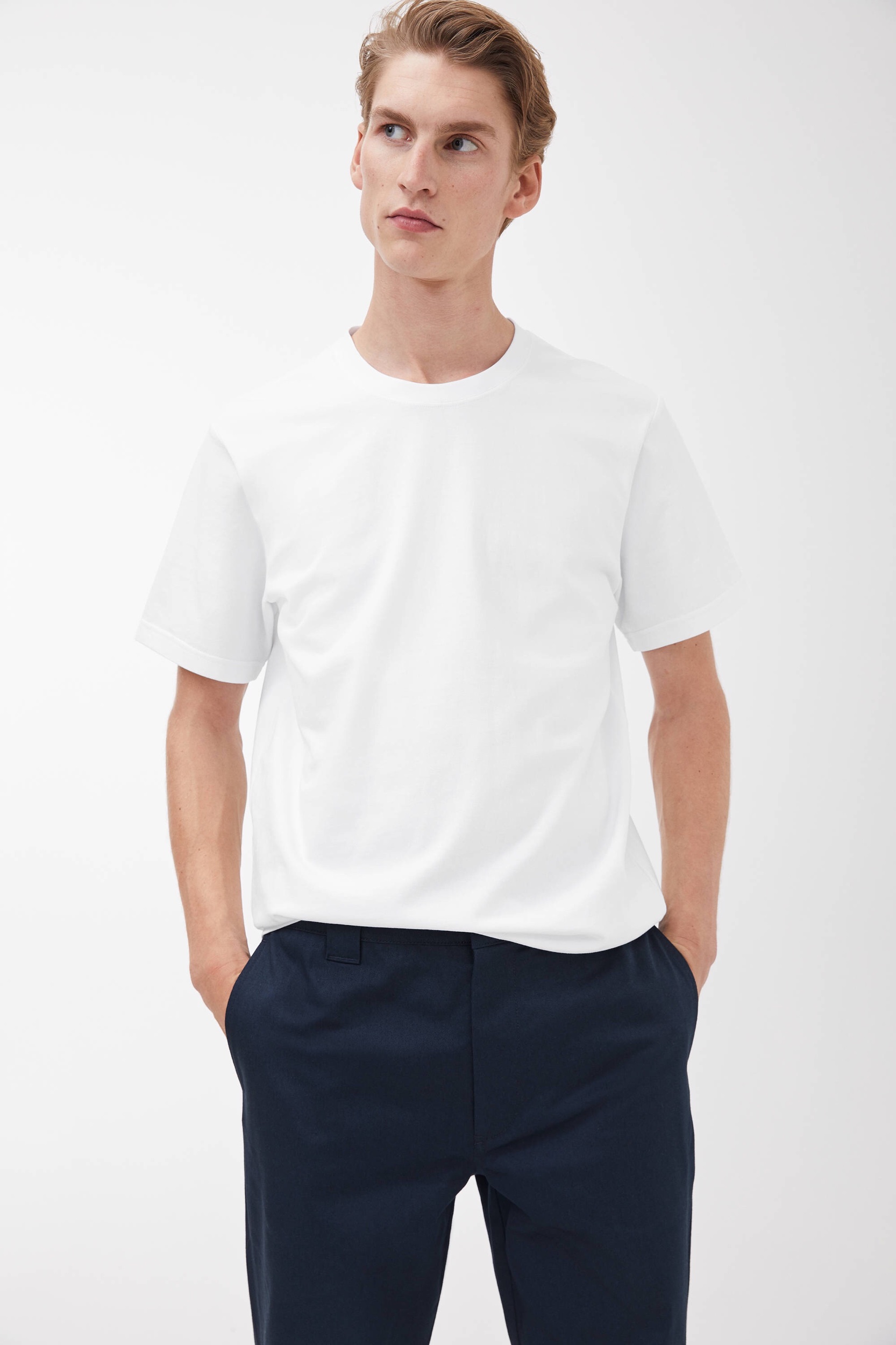 2/ Arket Heavyweight T-Shirt
I am a big fan of the simplicity of Scandinavian design and that's probably the reason why I love Arket so much. Arket is a Swedish brand available online but they also have some physical shops in London, Birmingham and Liverpool. This Heavyweight T-Shirt is made of Organic Cotton 220 GSM and has a relaxed cut. This is without a doubt one of the 'must have' white t-shirts to get for your timeless look.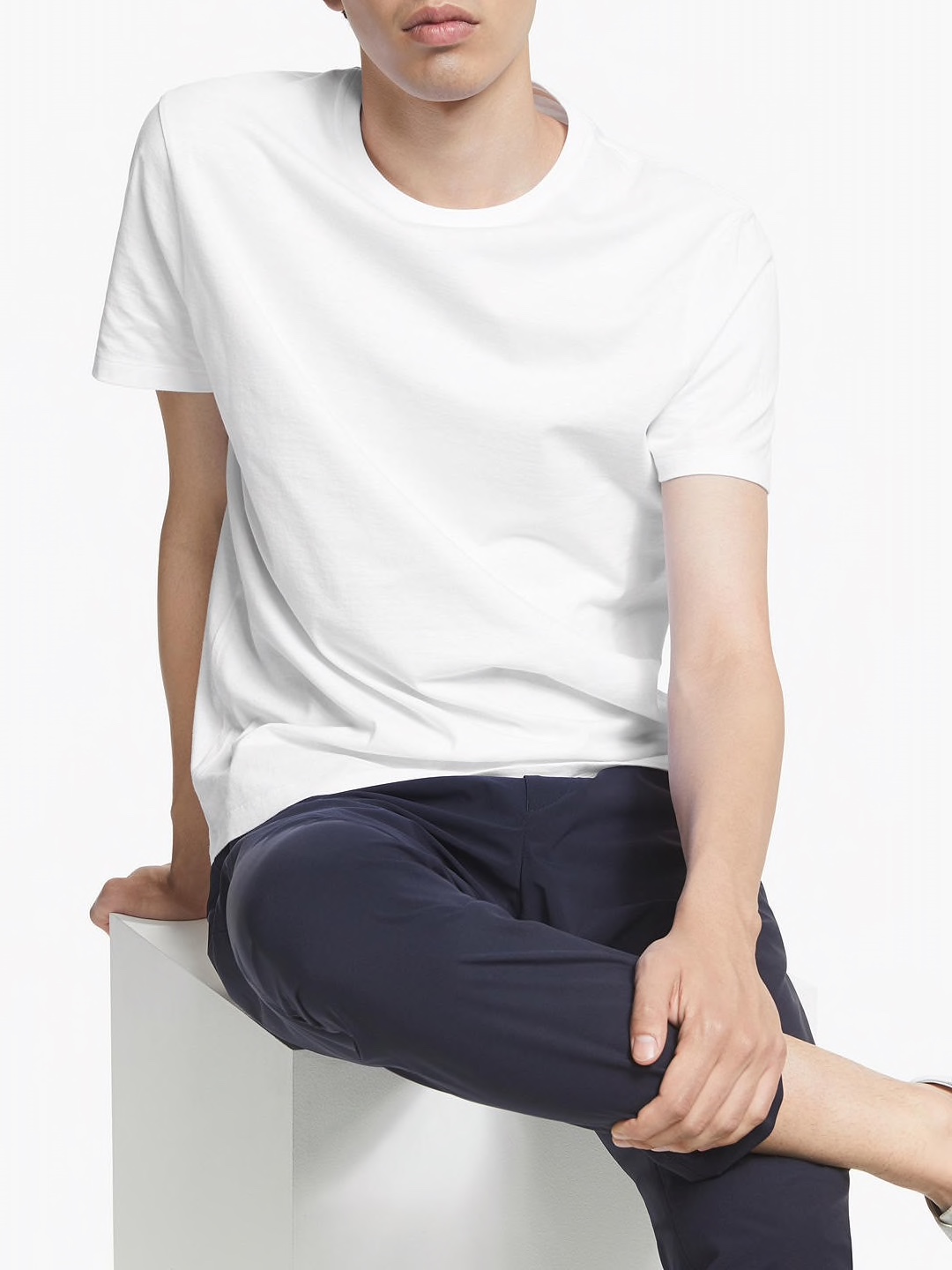 3/ Plain Crew Neck T-Shirt by Kin for John Lewis
Kin is a brand designed for John Lewis. It is inspired by the relaxing and contemporary Scandinavian living. This plain white t-shirt from Kin has a new improved fit with more room in the chest and with a slightly shorter body for a more modern finish. It is made of pure cotton for a soft feeling. It is available at John Lewis for £12.00
4/ Organic Cotton Crew Neck T-Shirt by Muji
As you probably know I am a big fan of Muji. I love the Organic Cotton T-Shirt from the minimalist Japanese Brand. Each t-shirt is ultra soft and fits really great. If you're lucky enough to live in London or Birmingham you can visit your local Muji and grab one of these for £9.95. You can also order online at Muji UK.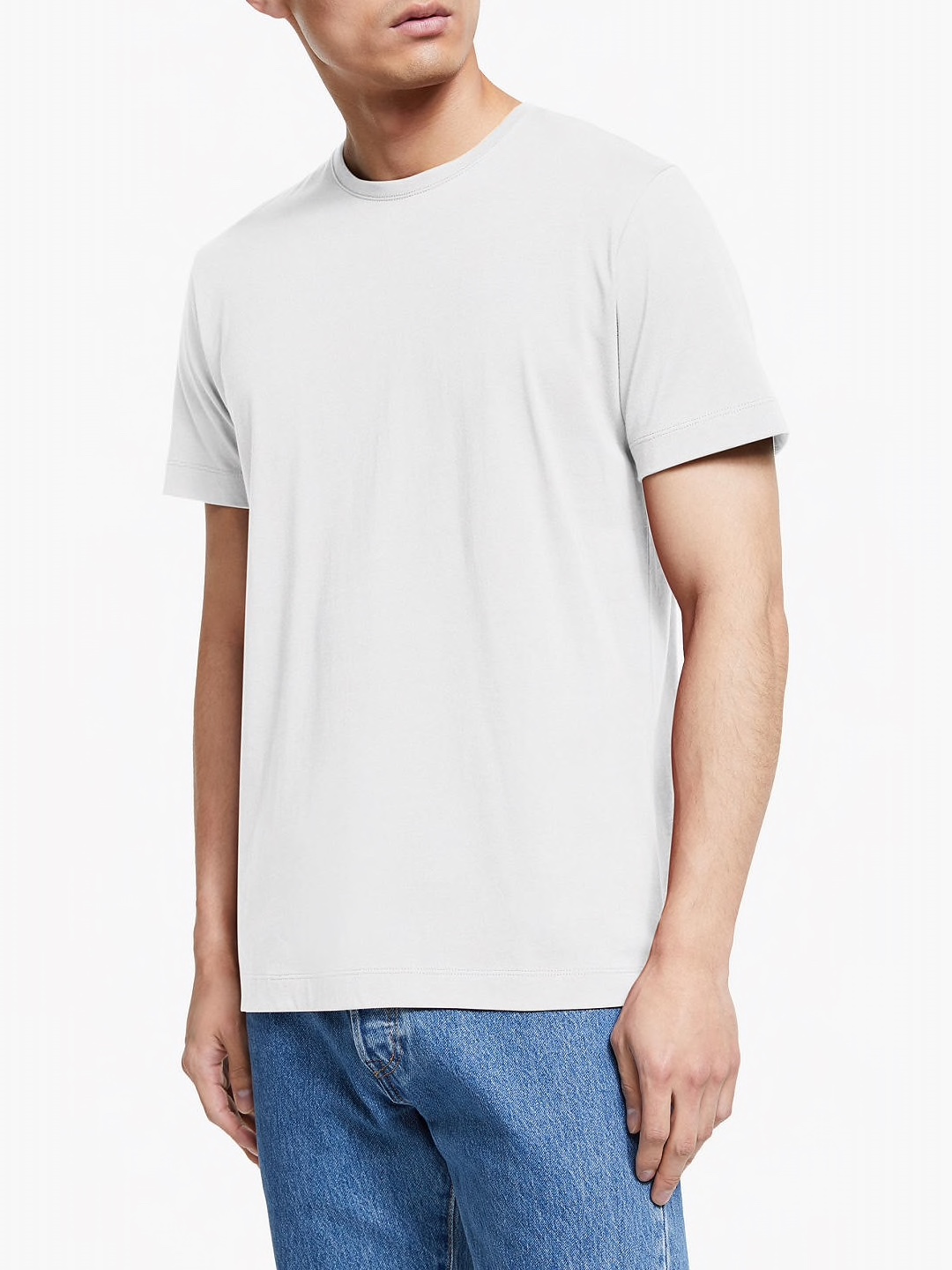 5/Subpima Cotton T-Shirt by John Lewis & Partners
The new menswear collection of John Lewis & Partners is really impressive. This time they have nailed it! And this great white crew t-shirt is a must have in your wardrobe. It is made of American Subpima Cotton that is soft but also a little bit heavier than most of the other t-shirts. It is extremely well made and has a regular (a little bit fitted) fit. At £15.00 it is really a great price for a T-Shirt that good! It is available at JohnLewis.com
Conclusion
Here you have my 5 favourites white T-Shirts that every men should have in their wardrobe. If you want to embrace the Scandinavian minimalist timeless look, you have to get a great White Tee! I hope I've helped you and let me know what is your favourite brand for a white t-shirt. Don't forget to follow me on Instagram @dadbritain and stay tuned for plenty more blog posts!