Jack Wills Sporting Goods: New Collection designed to Fit for Life. Review
I'm wearing the new Brentwood T-Shirt
Jack Wills Sporting Goods Collection
When Jack Wills contacted me to try and review some of their new items from the Sporting Goods Collection I was thrilled, because Jack Wills is one of my favourite clothing brands in the UK.
So, what is the new Sporting Collection all about?
Jack Wills Sporting Goods is designed to fit for life: whether you are running a 10K or running for the bus. I really like the concept of active clothing that can be worn outside of the gym, and I think that Jack Wills has done something really great with their Sporting Goods Collection.
Tadworth Tapered Sweat Gym Shorts by Jack Wills
I am going to describe these shorts in two words: 'Amazingly Comfy'. The fabrics used for these training shorts is a high quality cotton 66% and polyester 34%. It is not too light or too heavy which is perfect, and the length is just above the knee which is great for running, training or lounging. I also like the low rise cut, the draw cord tie waist and smooth finish. The black colour is always a winner, and the printed Jack Wills Sporting Goods on the top left side is a nice little touch.
The Tadworth Tapered Sweat Gym Shorts is available at Jack Wills for £ 44.95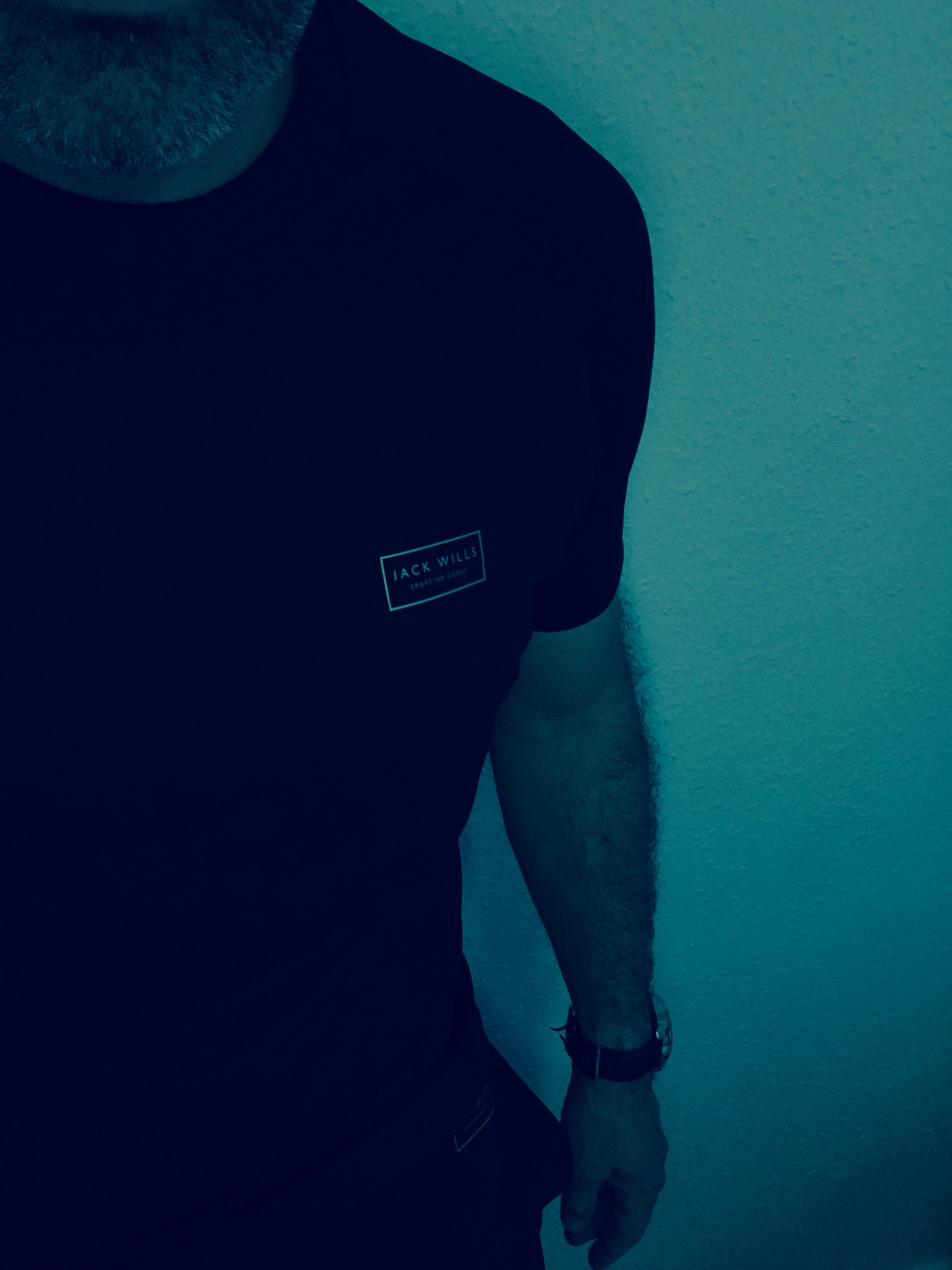 I am wearing the Brentwood Training Shirt and Tadworth training short
Brentwood training t-shirt by Jack Wills
This t-shirt is a must have in your gym bag. Made from a quick-drying fabric that manages moisture – as well as breathable mesh panels - you will stay feeling (and smelling) fresh, no matter how much sweat you manage to work up. It has a really fitted style but I think this is ideal for the gym or outdoor training. The fabric is really light, with Anti bacterial and quick drying properties. The Jack Wills Sporting Goods on the chest is a nice detail too! If you are serious about training I highly recommend the Brentwood Training Gym T-Shirt. It is available for £39.95
final thoughts
The new Sporting Goods collection by Jack Wills is really great. As expected, you won't be disappointed by the attention to detail, the outstanding fabric and the great fit. I am pleasantly surprised by the quality of the Training Shorts and the T-Shirt. The rest of the collection is available online, and don't forget to check the ladies Sporting Goods Collection!
Thanks for reading, spreading and sharing!
Disclaimer: I received these product for free but this review reflects my honest opinion about the new Jack Wills Sporting Goods collection.